April 2021



We're working hard on a few projects in the background that you'll see released in the upcoming months.

CBD cacao and a chill playlist is coming at you this month.

We landed on

Snaxshot again (!!!)

on their analysis of functional adaptogenic products on the market.




"Sonhab: These chocolates, more than just adaptogenic bars are literal works of art. Beautifully hand crafted and the execution is flawless, see for

yourself.

"

One of our favorite parts of creating Sonhab is collaborating with our friends to create a product we feel good about. Thank you Jes for your hard work on artwork for the mold designs.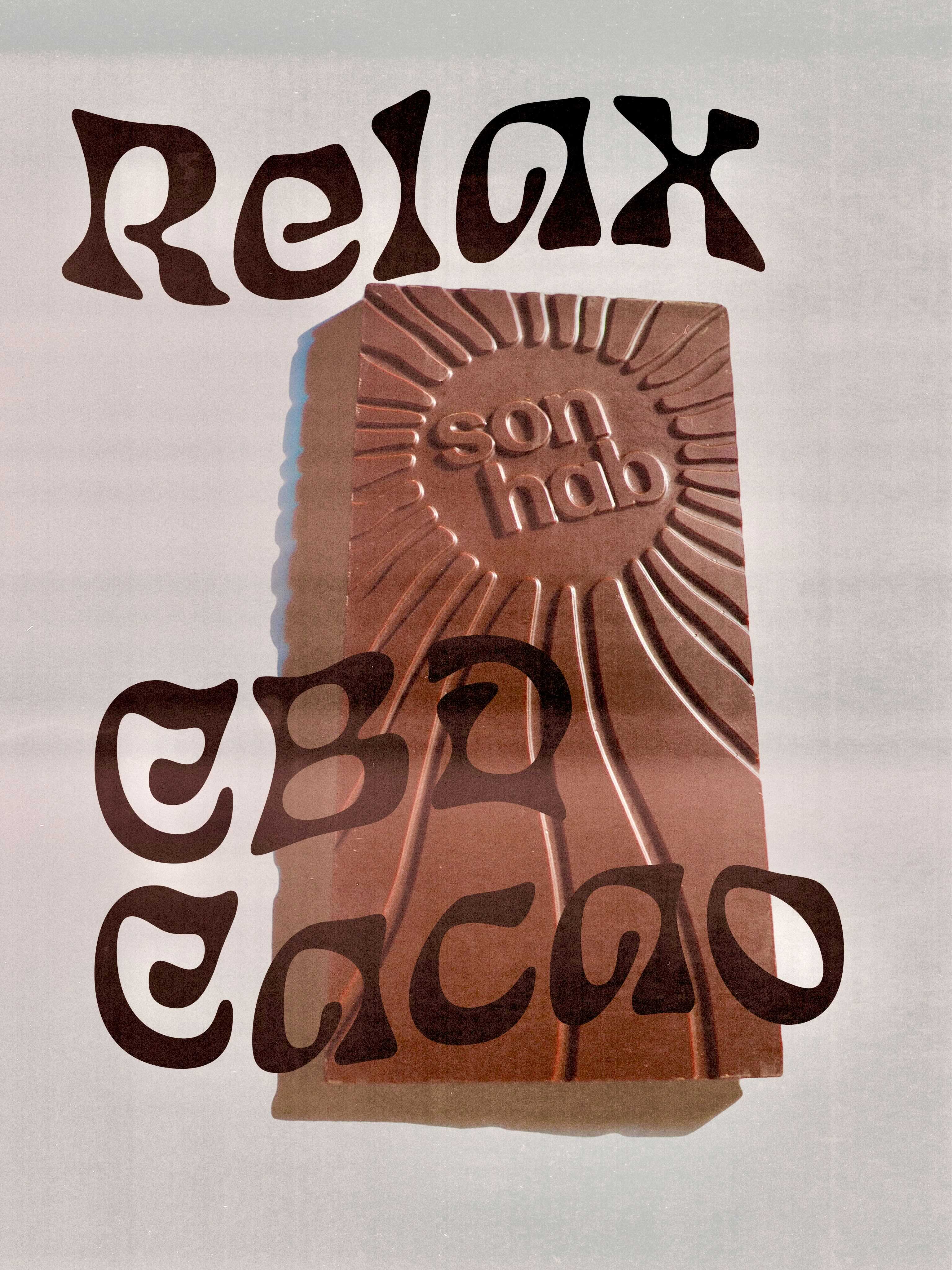 Contact directly to purchase CBD bars.



---
March 2021

Artist Jes Aurelius brought our drawings to life to create the new Sonhab mold. This process took many months to bring to life. Big milestone!


---
Feb 2021

Special Valentine's Day collaboration
with local artists at Futuro Coffee for a special adaptogenic handmade bean to bar offering.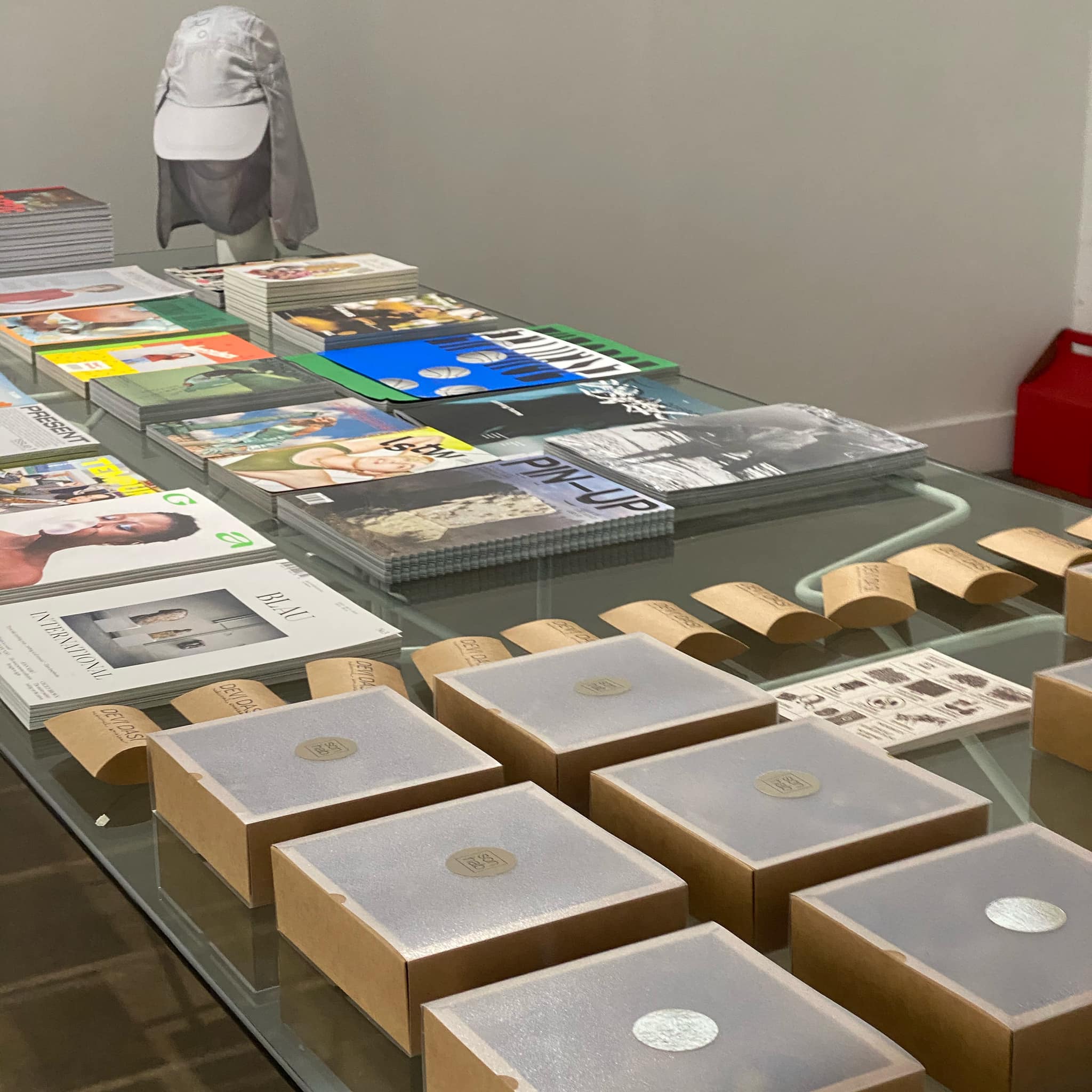 Mothers and lovers.
Sonhab put together a limited Edition box with a special Sonhab Valentine's Day card designed by artist Lauren Bailey of Chaotic No Good. Adaptogenic and mushroom filled bon bons.





Sonhab was featured on a food trend/design industry review analysis of trending food products on the market on

Snaxshot

. Sonhab's adaptogenic bean to bar bon bon box got voted #1 Chill Bae category.


---
First Year Reflections

Date: Jan 2021

Sonhab started as an experiment. Four years ago Kristen fell ill with autoimmune diseases. She was losing hair and eyelashes in clumps, had to go on a liquid diet for months, and took a leave of absence from work while working with medical specialists. The specialist said before trying immunosuppressants, she should try changing her diet. Great- except Kristen could barely cook anything outside of making boxed Kraft Mac and Cheese. She immediately dove into wellness headfirst learning as much as possible about herbs, supplements, and cookbooks. The Moon Juice cookbook introduced her to cacao and bon bon making.

She continued to make bon bons and experiment with chocolates, occasionally posting them on Instagram- as one does. In November 2019, after going through a difficult personal challenge, on a whim she decided to enroll in training to become a soundbath practitioner with no intention to do anything with it. She continued to go to meditation classes, occasionally bringing in bon bons to share with the class.

One year ago today, Kristen performed sound meditations on a stage at a small music festival in the desert in 30-degree weather in the middle of nowhere. After encouragement from her coworkers, she decided to open up an online shop as another experiment. People asked her if she was starting a business but she said "I don't know, I'm just messing around to see what happens." The site launched in February 2020 and we got our first sales from coworkers and friends.

At this point, there was no vision, goal, or game plan. We knew nothing about making food at scale, how to import and source ethical cacao, product photography, taxes, how to track our costs, or how to ship a meltable good from one of the hottest cities in the world. Every order was lovingly (and occasionally painstakingly) handcrafted by Kristen in the kitchen late at night, spending many hours after her full-time job hunched over placing tiny rose petals on each bon bon just so. Kristen didn't consider any of this a business venture, she was just experimenting and learning. Frankly, we didn't even know if we were making money or losing it with each order.

In February, the first month into the chocolate business, we catered our chocolates at a

Dark Horse Organic

dinner in Los Angeles. Kristen performed a soundbath as the wonderful Greg and Lindsay from Dark Horse cooked.

Abundant Space

in Scottsdale reached out asking to carry our chocolates. We still had no idea what we were doing, but we were figuring it out as we went along and at the end of the day, it was just a fun experiment.

A month later, the world slowed down to a grinding halt, and a sea of emails from companies talking about "unprecedented times" flooded in. We experienced supply chain issues, unable to get enough packaging or cacao to fulfill orders. Cody lost his full time job due to COVID shut downs. We ran into postal delays with chocolate delivery, and Kristen could no longer hold public sound meditation sessions.

During quarantine, we fell in love with cacao even more and we dove into the world of bean to bar craft chocolate. We enthusiastically explored different terrior and regions of cacao, learned about the ethics of cacao and the brutal industry chocolate comes from, and were challenged by the labour-intensive process of turning raw cacao beans into chocolate. This was a whole different ball game that was time-consuming, labor-intensive, and addicting. It takes us a week of labor to turn raw cacao beans into a bar of chocolate. Every chocolate bar we've sent out this year has had an incredible amount of handcrafting labor put behind it in every step of the process.

In our first year of business we have grown into a line of single-origin craft chocolate bars, bon bons, craft chocolate drinks, cacao nibs, merch, and Kristen taught herself to audio record and teaches sound meditations on apps like Insight Timer. We've been grateful to collaborate this year with wonderful people like

Mount Sunny

and artist

Rose Marie Johansen

to create an

immersive virtual soundbath

. Kristen also performed at a private luxury wellness retreat in Los Angeles with the wellness leaders at

Ricari Studios

. We worked with incredibly talented female artists this year like

Rose Marie Johnansen

, Lauren Bailey of

Chaotic No Good

, and fashion photographer

Jocelyn Pacheo

.

With your support this past year, we've felt so inspired and grateful as we've experimented and learned. We could not have continued to make chocolate this year without you, our supporters. We have finally taken the leap and invested in tempering machinery. This will allow us to create more stable chocolate- one that is more shelf stable, does not require refrigeration, will allow us to scale our volume. We have a vision, passion, and big plans for the future.

Thank you for joining us on this wild experiment and being there from the beginning.

In Love and Gratitude,
Kristen and Cody


---


Date: December 2020

December was a whirlwind of a month which led to many late nights in the cacao lab. We are so grateful for all the support in 2020.

In exciting news, this month Sonhab chocolates were featured on food industry

Snaxshot's trending holiday gift guide.



Here's what we've been listening to in the kitchen during our late nights.





---



Date: November 2020

Here's what we've been listening to in the kitchen lately.












Theobroma cacao ︎