Kristen is a certified sound meditation teacher with years of experience with meditation, cacao, consciousness, and sound. Meditation is a powerful tool to bring forward the subconscious mind and access restorative Alpha, Theta, and Delta brainwaves to cultivate an inner resonance, self awareness, and deep relaxation.
We offer and host private meditations in the Sonoran Desert and Los Angeles. Kristen is a certified sound practioner. She can also perform at events, workshops, retreats, and do online collaborations. Kristen has performed at luxury Los Angeles based wellness retreat with
Ricari Studios
, performed for
Vogue Magazine
, performed at dinner parties in partnership with
Dark Horse Organic
in Los Angeles, and performed at
desert music festivals.
a tranquil ceremony

- for private bookings or events, email info@sonhab.com
You can follow Kristen's meditations on the
Insight Timer meditation app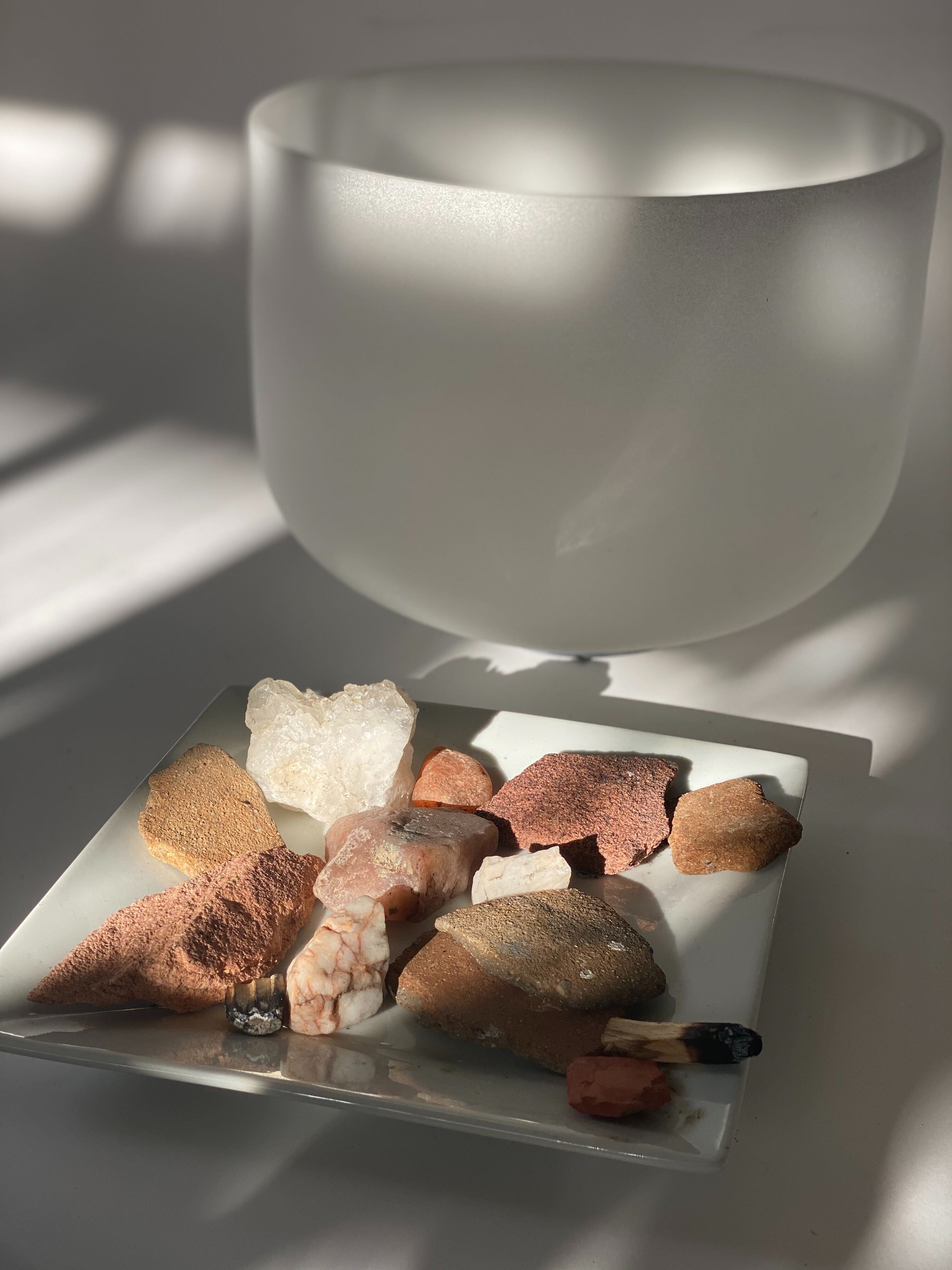 With much out of control and fear of what could be, we are fearing the unknown. We can control where we focus our thoughts, how we spend our time, what we choose to consume, and our breath. This practice is time to reflect, drop in, and ground your physical body and mind.



Certified Sound Practioner: Kristen Blue, owner of Sonhab
Audio Recording: Kristen Blue
Video: Rose Marie Johansen
In Collaboration with Mount Sunny